Meet the Green Shuttle Pacific Team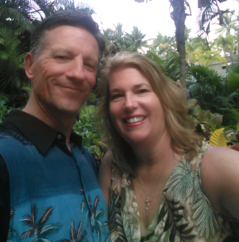 The Green Shuttle Pacific is owned and operated by Jeff and Kathy Yriarte. Jeff and Kathy have many years of sales and entrepreneurial experience, as well as experience running businesses together. Jeff's background includes sales, banking and business finance, and Kathy has had a successful career in sales and sales management. Jeff and Kathy's core values include honesty, integrity and hard work and they feel that building relationships with people is essential in growing a successful business.  Although they have found success working separately, they are most fulfilled when working and building something together.
We're thrilled to have Jeff and Kathy join the Green Shuttle family. They are working hard to bring our Green Shuttle values and culture to happy customers in Los Angeles and beyond.