Child Safety & Traveling With Children
We love kids at the Green Shuttle! It is important to remember that we were all once kids. One of my strongest personal childhood memories was playing for hours on end at my family's beach house in South Yarmouth on Bass River. Fishing, beach combing, tossing the frisbee.. I smile just thinking about it. The Cape is for kids. The beach is a wondrous expansive creative space, and coupled with evening rides for ice cream or strolling the streets of Chatham, it is easy to see how kids fall in love with the Cape. They may even return with their kids, just as we did.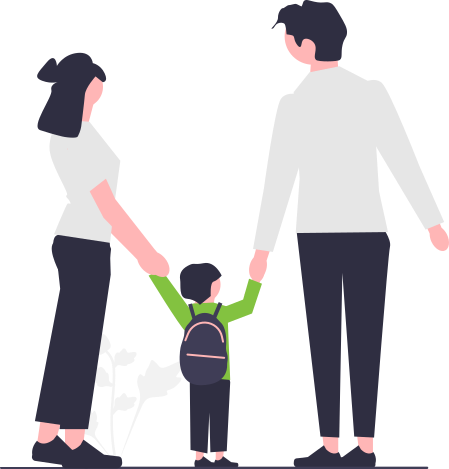 Car Seats and Important Safety Information
We only use one type of federally-approved car seat, and we have several available for your use. It is the Evenflo Tribute convertible car seat, which we selected after extensive research. It is safe, easy to install, and comfortable. Evenflo is an excellent and reputable company. Take a look at the Evenflo website; it is chock full of great safety information, installation information, and other resources for parents. If you visit their website, click on car seats and then related resources. You'll find great videos on car seat installation, etc.
This car seat can be installed for both forward and rear facing use.
The child must weigh between 5 – 40 lbs

The child must be between 19 to 37 inches tall

The top of the child's head must be at least 1 inch below the child restraint seat back.
The child must weigh between 22-40 lbs

The child must be less than 40 inches tall

The child is one year old or older
DO NOT Use this or any child restraint with a premature infant until after consulting your doctor. Premature infants may have difficulty breathing when in sitting positions.
The American Academy of Pediatrics recommends that children ride in the rear-facing position to the highest weight or height allowed by the child restraint.
Once your child exceeds 40 lbs OR is taller than 40 inches they can no longer safely use this child restraint, and you should consider using a booster seat. We also have an ample supply of Evenflo booster seats available for your use at the Green Shuttle.
**For your safety our insurance company strongly prefers that you install the child car seat in our vehicle in a seat location that is to your liking and that placing your child and securing your child in the car seat is best left to our client/ parent. The driver will provide assistance at your request.
Safety Laws in Massechusetts
Ride safely and feel at ease. If you ride in our cars you will be compliant with the state laws of Massachusetts. Click here to read about Child Car Safety laws at Mass.gov.
So don't be afraid to ask for car seats and booster seats when you book your next trip. You will be welcomed to the Green Shuttle with a smile. Kids that go green ride happy too!