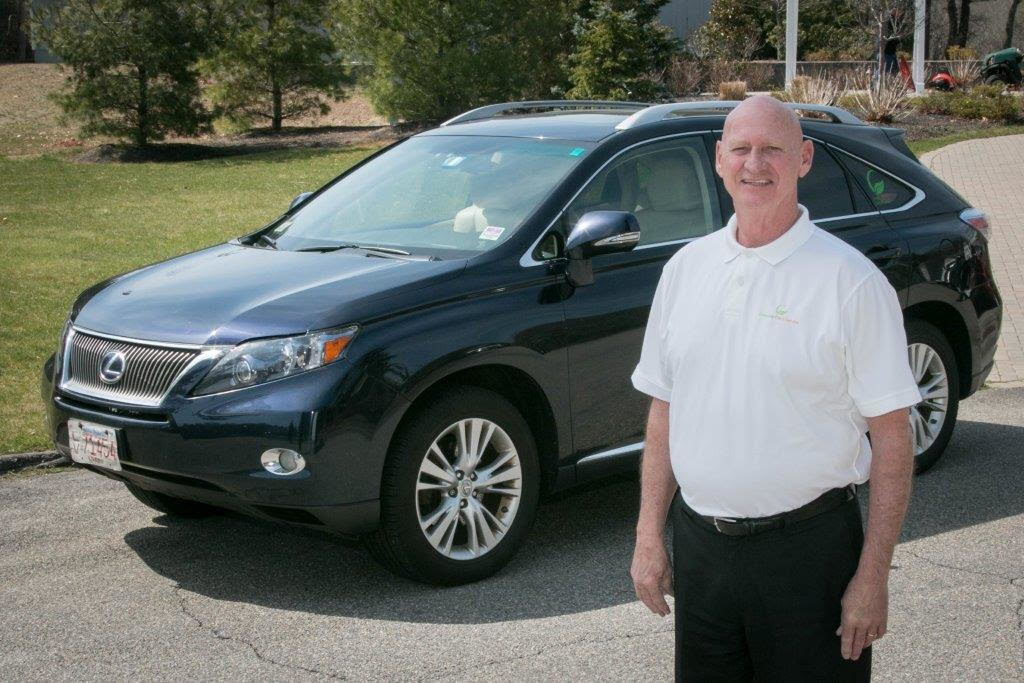 As a green shuttle service, our cars (typically Toyota Prius or Camry) are smaller than the traditional black car services. Of course, our cars get two to three times the mpg of a typical town car. Our primary mission is to get folks to the airport in an environmentally responsible way. Certainly a Prius beats the heck out of a town car on that score!
Need more room?
We've heard potential customers say, "We love the Green Shuttle, we love the concept, we love your drivers, but we really do wish your cars were a little bigger."
Meet the Emerald Class Service
We are pleased to introduce our "Emerald Class" service. We feel it is a great compliment to our current fleet and gives our clients another green option. Currently we are offering the Lexus RX450h for Emerald Class Service.
Will it cost more?
Yes. However, the Emerald Class service is very competitively priced compared to existing black car services in our area.
Whether you choose to ride in our sedans (Prius), executive sedans (Camry) or the new Emerald Class service, you will ride knowing that your personal choice, along with thousands of other Green Shuttle personal choices, is making a big environmental difference. And for that our planet is eternally grateful to you!
Ready to book? Just select "Emerald Class" as your preferred vehicle when you book online.
Thank you Green Traveler! As always, go green and ride happy. 🙂